codenaschen.de » May 2013 » Hacking the DS1022C
Hacking the Rigol DS1022C to 100MHz
WARNING: Be really careful, you could brick your scope !
(It's tested on firmware 03.07.01 on DS1022C, but it should work on other firmwares and DS1042C, DS1062C, ... too.)
WARNING AGAIN ! I have a report of one guy that bricked his DS1062C with this instructions !
Months ago, as I digged in the DS1052E Firmware I found some secret keycodes, but just the one that everyone knows (CH1,CH1,CH2,CH2,MATH) has any function on the DS1052.
But now, Cobra71 told me that one of the secret key codes has really nice functions on the older Rigol scopes like the DS1022C :)


First go to the menu from where you can go to systeminfo, this should look like this: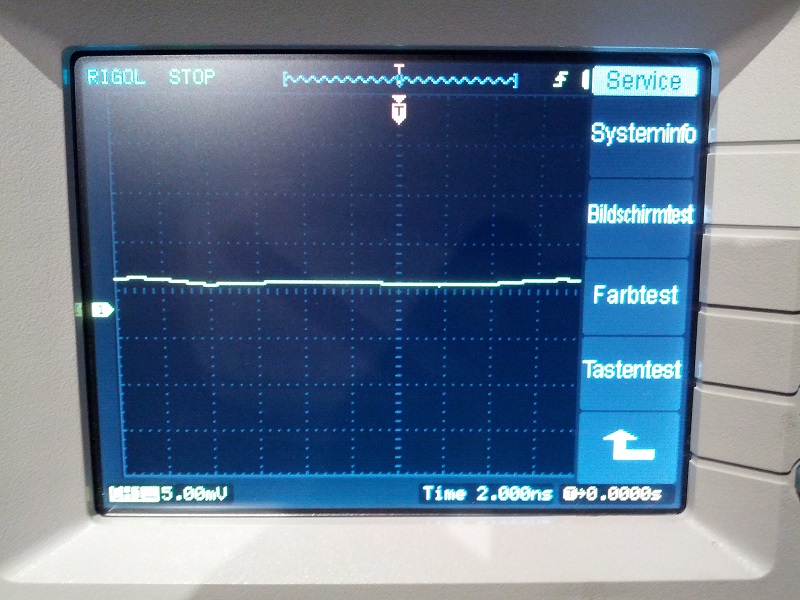 Now press the button for Systeminfo and you should see this screen: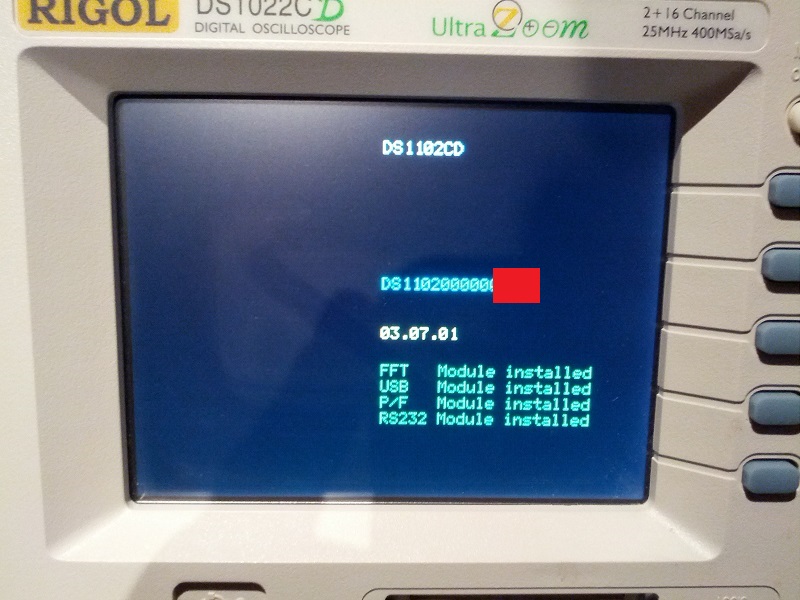 And now, you type this code (you can type slow if you want):
TRIGGER MENU, ACQUIRE, ACQUIRE, UTILITY, MEASURE, STORAGE, CURSOR, CH1, CH1, REF, TRIGGER MENU
....and nothing happened....maybee....
Press Run/Stop to go back to the menu....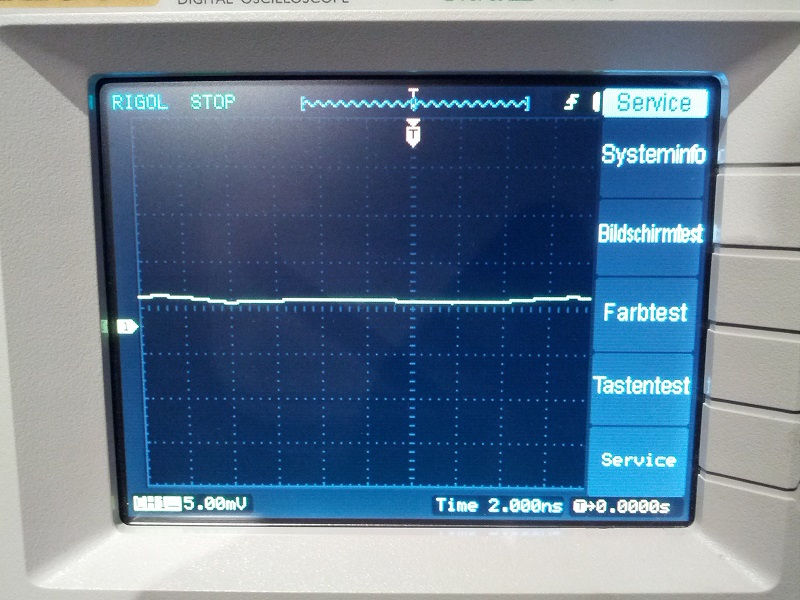 and TADAAAAAAAAAA ! You have a new menuentry named "Service".
Now you can hack your scope to up to 100MHz bandwidth: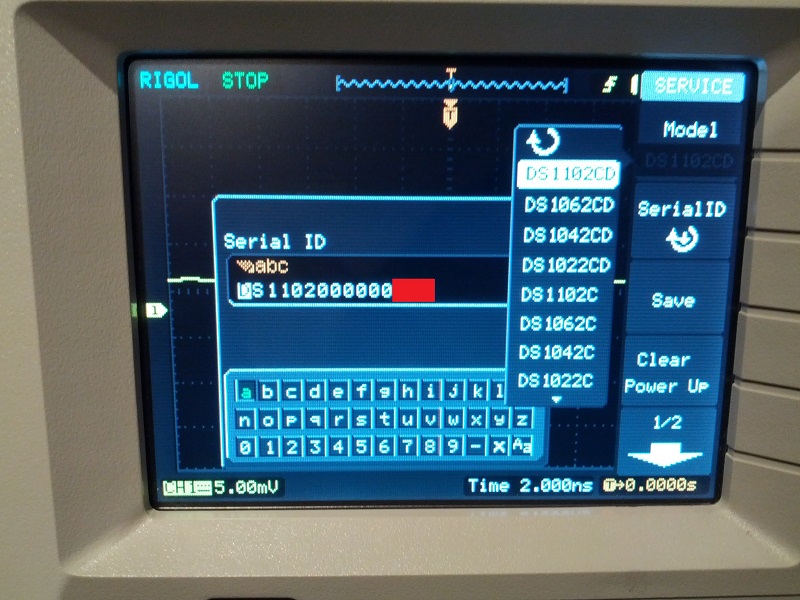 DS1022C(D) = 25mhz
DS1042C(D) = 40mhz
DS1062C(D) = 60mhz
DS1102C(D) = 100mhz
You can change the serial number: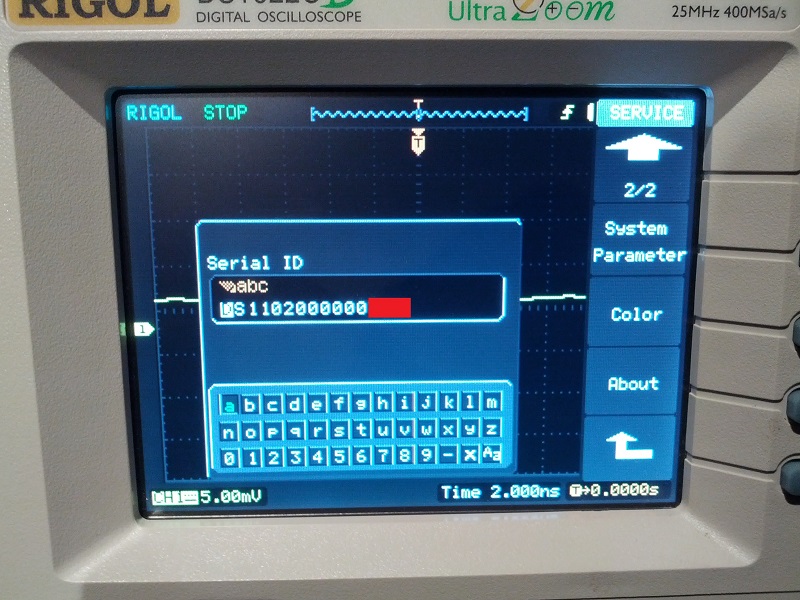 adjust the color settings: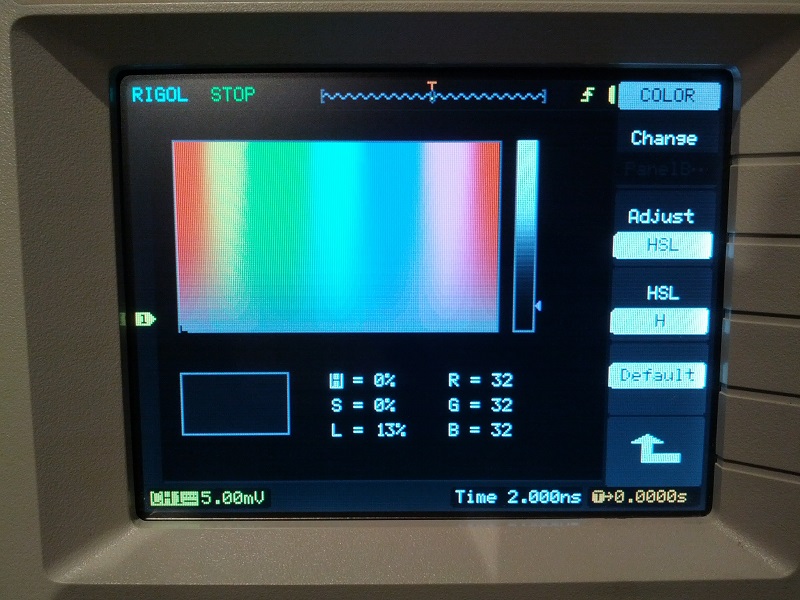 and edit some values that you shouldn't edit :)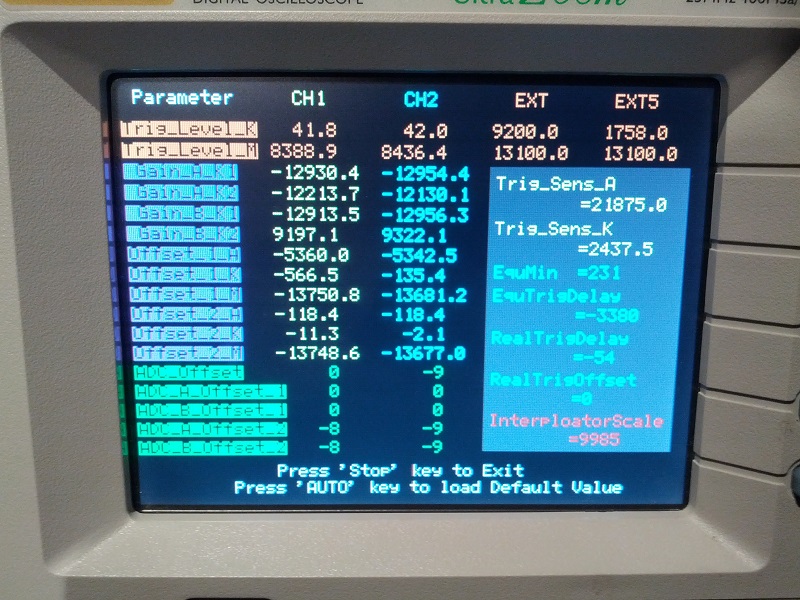 Then you can save all this shit and be happy ;)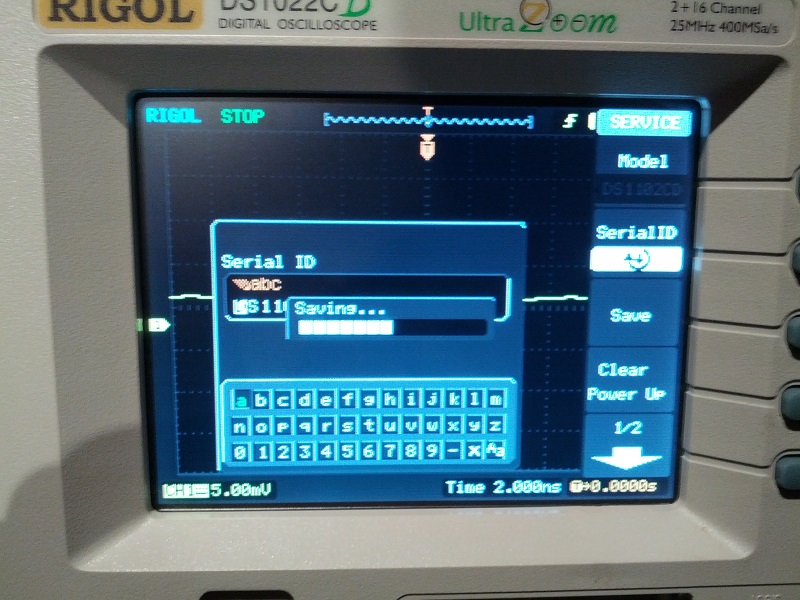 Don't be shocked when saving looks like it hangs on the 6. piece of the bar. Just wait some moments(more is better) and switch off your scope.
Now you have a nice 100MHz scope with just typing some keys on your keypad.
On the DS1052 it's really hard to get this, ATM you must make firmware downdates with manipulated firmwares, add a serial cable etc....
But...all the code for this menus I found in the DS1052 v2.05 firmware too !!!
But there is no way to switch it on :(
Same at v2.02. Please try that on really old firmwares of DS1052, maybee we find a version where it will work....keep me informed!
Be really careful, you could brick your scope !
Many thanks to Cobra71 for the hint and the pictures.